We use organic grown specialty coffee beans.
I would like you to enjoy it's deep umami as well as it's bitter and sour taste.
Type of beans, the way of roasting, blend and person who roasted differ depend on using Nel dripping or espresso machine.
We installed a lavish water purifying apparatus for a cafe.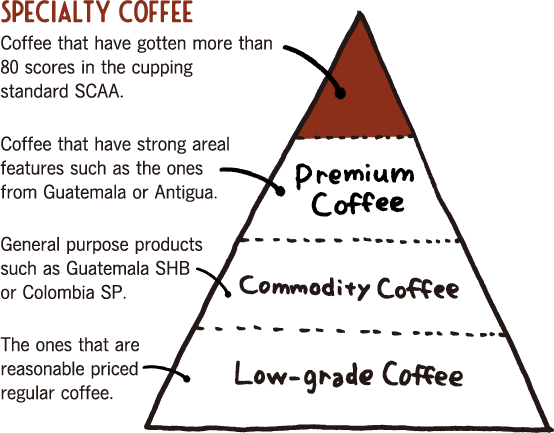 There is no clear definition, but a cup of coffee that has an excellent flavor feature is called "Specialty coffee". In general, coffee that got more than 80 scores in the cupping test by SCAA for it's flavor, special feature of it's producing area and it's characteristics.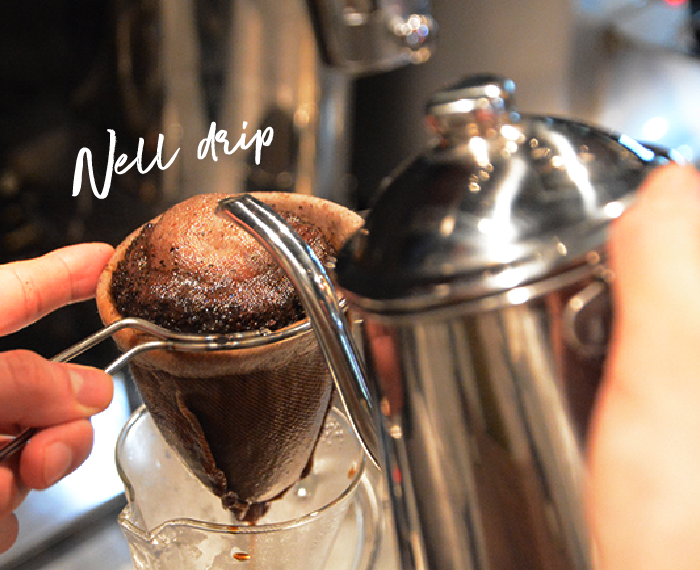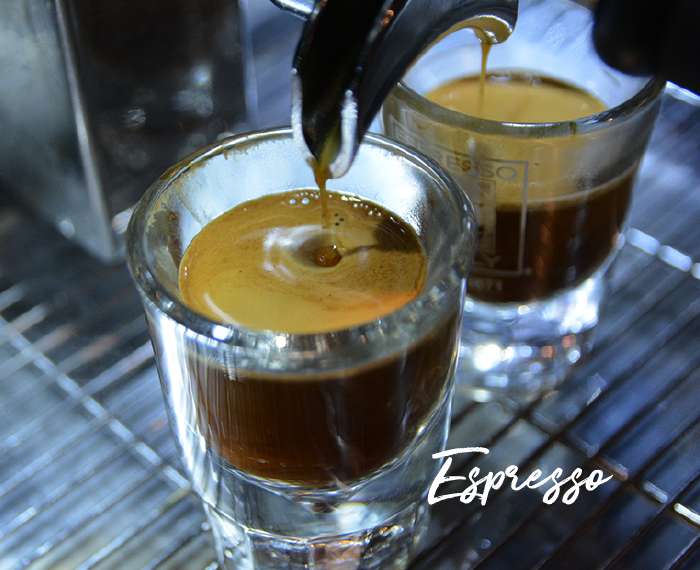 We ordered to make Rokkakudo blend using only organic specialty coffee beans.
We try to reproduce the taste of Italy with a popular espresso machine made by Sanremo company which is known to be used in the international Barista championship.
Please enjoy its deep flavor and refreshing aftertaste different from a strong taste of Seattle's coffee.

Pasteurized Hida Milk is only gotten from cows that are fed non-GMO feedstuff. This feedstuff is so expensive that only limited farmers can afford to keep running the business.
Since it is pasteurized in low temperature, it does not have a characteristic "burning smell" that makes many people dislike milk.

We use carefully hand picked organic cane sugar as a whole. Needless to say, it is unrefined natural sugar. Compared to refined sugar, the rate of absorption of sugar intake becomes relatively low. (It is like whole wheat bread if I take bread as an example.)