We use organically grown tea leaves.
Majority of production area of our tea leaves are the east side of Nepal which is adjacent to Darjeeling, India.
There unique and characteristic tastes and flavors attract many black tea fans all over the world.
It goes well with straight tea and also with light milk tea.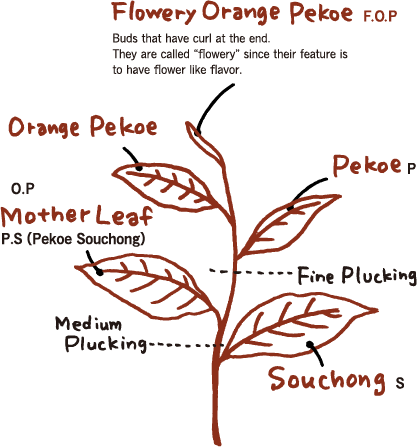 We use organic certified Nepal tea in the grade of S.F.T.G.F.O.P. which means containing extra amount of the best-quality golden tips (the leaf on the tip).

When you finish extraction, push down the plunger attached to a lid of the pot.
Once you press down, it prevent tea leaves from over extracted.
It retains its best taste by not losing aroma.