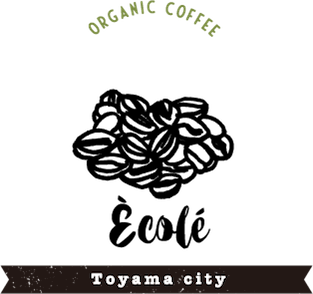 We use coffee beans from Ecole owned by Mr. And Mrs. Oshio. They roast selected coffee beans that have examined the way of trading and have gotten by visiting the production areas. This is one of the pioneers of spreading fair-trading organic coffee.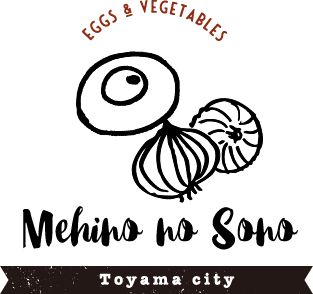 This is the work place for the people who have autism and developmental difficulty to live true to themselves. This farm is located at Kureha hillock which offers a great panoramic view. Their eggs and vegetables brings us love as well as their strong insistence on making organic and non-additive products.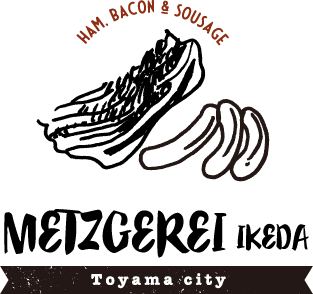 We buy ham, bacon and sausage from Metzgerei-Ikeda (Owned by Mr. Murata) who won gold medal in an international contest in Germany. He use as less chemical additives as possible in his products. "Ikeda-beef" is a locally produced and self-supplied feed product and "Owara Clean pork" is a very rare healthy product. Both have been made by his thorough dedication.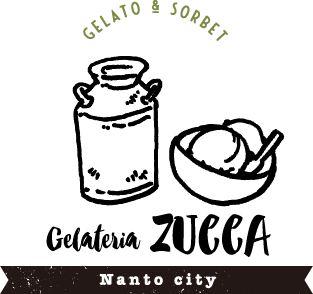 Mr. Mizuguchi, the owner of "Gelateria ZUCCA", makes gelato from freshly drawn cow's milk every morning. He uses only natural stabilizing agents for all his products and does not use any artificial flavors and coloring agents. Please enjoy his gelato and sorbet that gives you more than 100% of the deliciousness of food raw materials.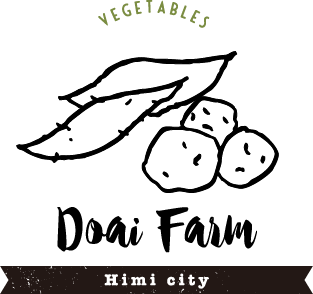 They have been running natural farming for years in Himi with their motto "making vegetables that will please human body". They try to grow vegetables only with the power of the land without using any preservatives and chemicals. They don't even use multi-layered sheet, since they believe vegetables would grow only by natural power.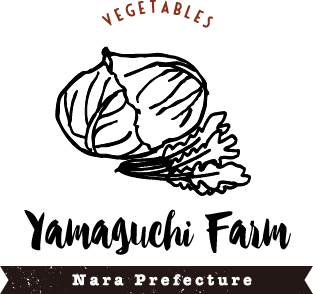 This is the only farm we buy vegetables from that is out of Toyama prefecture. All vegetables here is organic JAS certified. They use perfect division of labor style and they aim for the system that allows them to produce and deliver without any out of stock. Thanks to Yamaguchi farm, we can run our business smoothly even when we have difficulty getting green leafy vegetables from farms in Toyama especially in winter.

All the ingredients we use is seasonal and organic as much as possible.
We try to use ingredients and seasonings which don't contain any additives and preservatives.
If we had to use non-organic food or things that is not additive-free with our lack of effort, we will describe it on the menu.

The meaning of "organic" itself is an essential power of food and life.
I think it is a lifestyle that aims the way to live healthy and happy life from a broader perspective, not a differentiation by the way of production or the certification standards.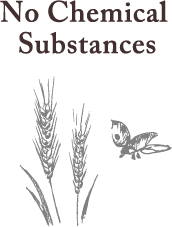 As for agricultural products, the word "organic cultivation" is used when the farmers don't use any chemical fertilizers, pesticides and preservatives in all stages of the process from the seeds to post harvest.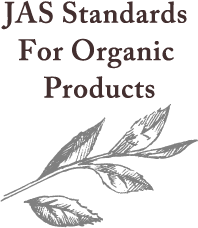 With this certification, it shows that the agricultural products or the processed foods meet very high level of safety criteria. But some chemical fertilizers and pesticides may have been used when it is considered not to have any serious effects on a human body.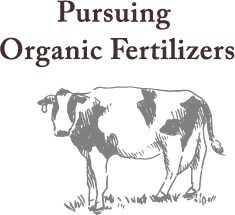 Among organic fertilizers, livestock compost is in a gray zone since it is hard to track what the livestock have eaten. Moreover, compost that is not fully fermented sometimes can be rather harmful.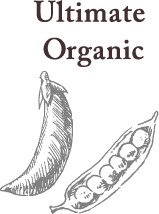 "Natural cultivation" is the way of growing crops year after year without adding or excluding anything from the natural land. The farmers keep home seed-raising and cultivate the most suitable product for respective places.