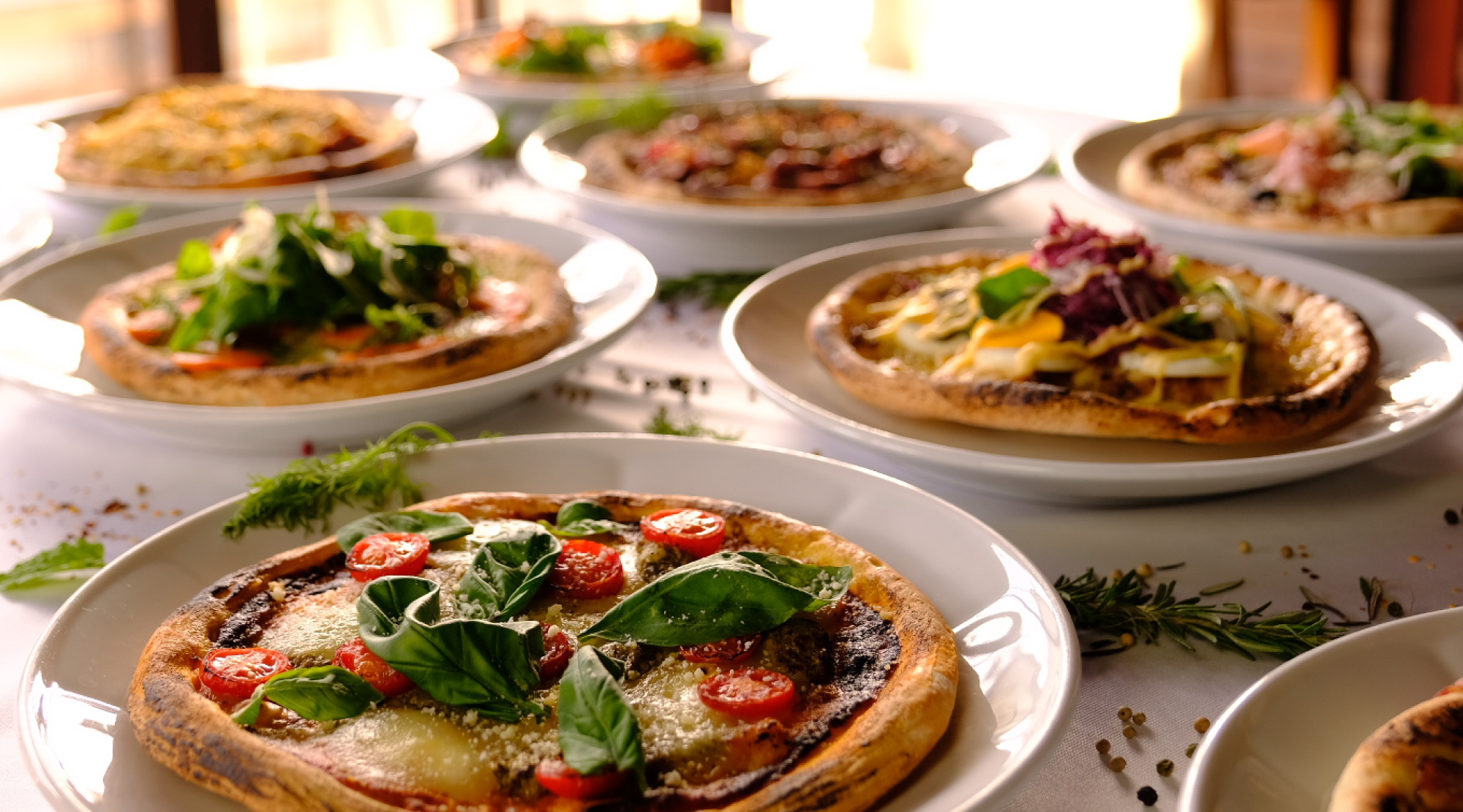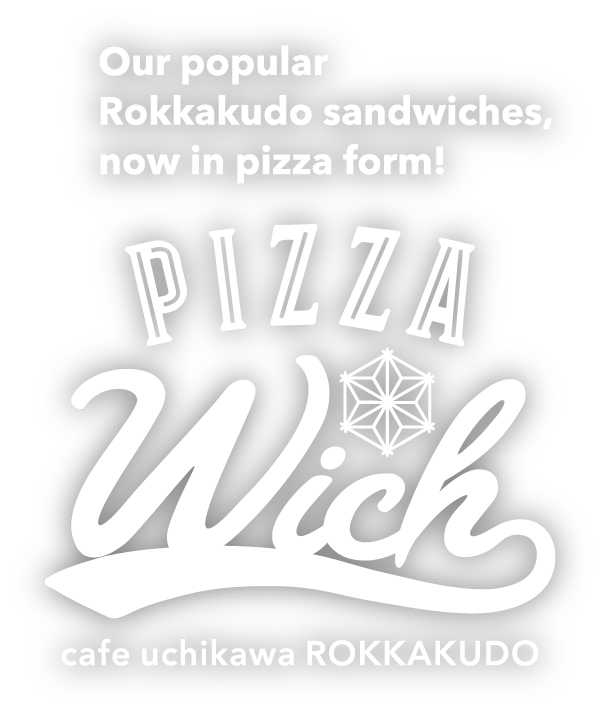 Introducing the PizzaWich, our long-popular Rokkakudo sandwich menu turned into pizzas!
With all the goodness of a Rokkakudo sandwich in a pizza, and even more toppings, the PizzaWich offers a completely new taste experience that will still remind you of our famous sandwiches.
Whether you love sandwiches or pizza, you're sure to love the PizzaWich!
Click on the individual pizza photos to see descriptions of the sandwiches they are based on (main ingredients and prices shown are for the sandwich versions).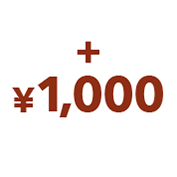 Choose two side orders from among six available varieties.
(each is a single portion)
❶Drink
Choose a beverage from
the take-out drink menu
.
❷Salad
Choose a dressing. Ask your server about available selections.
❸Soup
The Rokkakudo soup of the day.
❹French fries
❺French fries & Sausage
❻Gelato
Vanilla or Espresso
During the day, the PizzaWich menu is available for take out, or enjoy your PizzaWich at Rokkakudo for dinner, anytime after 5 p.m.
Orders and Reservations
Reserve your PizzaWich by phone or online via our Tabelog reservation page. Online, select "Take Out" and enter the required fields. … via our Tabelog reservation page (Japanese only)
When ordering in-store without a reservation, wait times may be 30 minutes or more, as each PizzaWich is made to rder.
We accept credit cards (VISA, Master, JCB, AMEX, Diners). Other electronic payment methods are not accepted.
We are preparing to offer limited PizzaWich delivery service within the Shin-minato area. We may be able to deliver on a trial-run basis; if you live in the area, please feel free to ask.
Some of our PizzaWich ingredients may be replaceable with vegetarian or vegan options. Please ask when ordering.
The fresh vegetables offered as toppings for your PizzaWich are provided in a separate container to maintain freshness.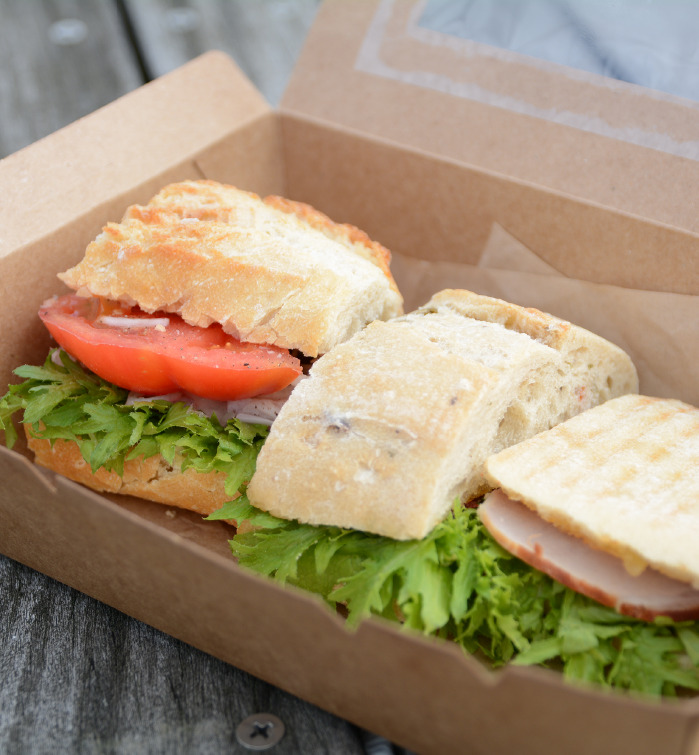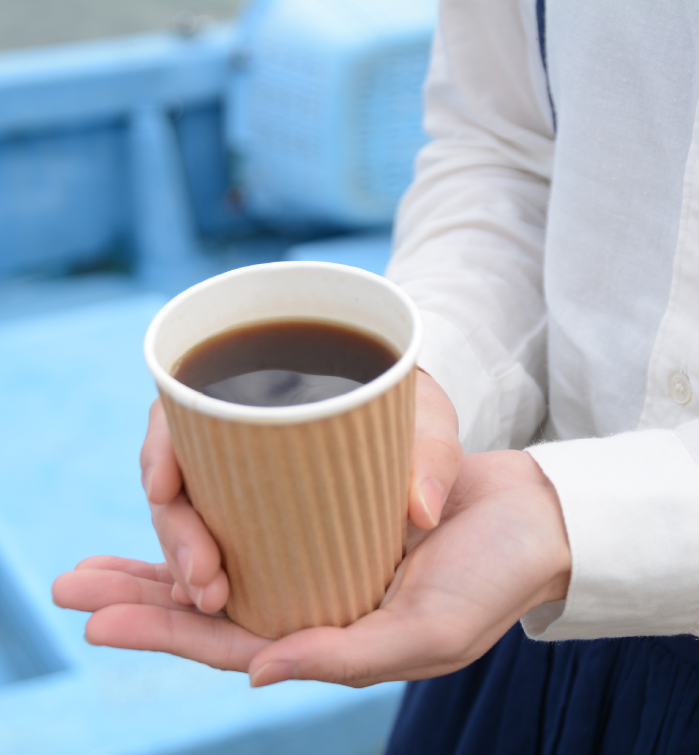 | | |
| --- | --- |
| Rokkakudo blend coffee | ¥550 |
| | ¥350 from the second serving |
| Monthly special | ¥550 and up |
| cafe au lait | ¥650 |
| Rokkakudo Iced coffee | ¥600 |
| | |
| --- | --- |
| Café latte | ¥650 |
| Cappuccino | ¥650 |
| Americano | ¥550 |
| Mezzo Mezzo | ¥650 |
| Café Mocha | ¥650 |
| Honey latte | ¥650 |
| Maple latte | ¥650 |
| Café Jun Limone | ¥700 |

| | |
| --- | --- |
| Nepal tea (Straight) | ¥600 |
| Rokkakudo blend Tea | ¥600 |
| Rokkakudo blend Herb Tea | ¥600 |
| Nepal Chai | ¥650 |
| Cold Brew Black Tea | ¥550 |

| | |
| --- | --- |
| Blood orange (Straight) | ¥550 |
| Blood orange & Soda | ¥650 |
| Grapefruit (Straight) | ¥550 |
| Grapefruit & Soda | ¥650 |
| Ginger ale | ¥550 |
| Tomato Juice | ¥550 |

| | |
| --- | --- |
| Green tea latte | ¥650 |
| Hot milk | ¥550 |
| Milk Cocoa | ¥650 |